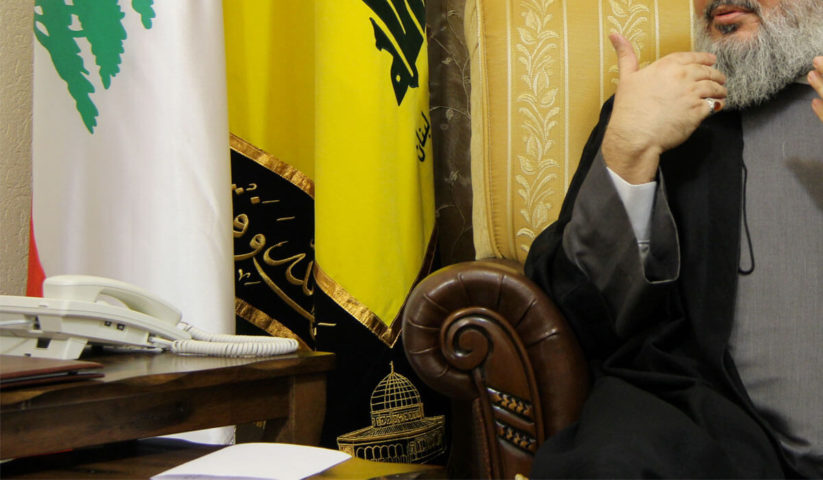 Following news emerging of a possible assassination attempt in the works to taeget the Secretary General of Hezbollah Hassan Nasrallah in concurrence with the assassinations of Iranian Leaders, the last of whom was nuclear scientist Mohsen Fakhri Zadeh, Nasrallah confirmed yesterday, Sunday, the rumors that he was warned of such an attempt. Additionally, during the interview, he spoke about the war with Israel and the July 2006 war when he was supplied with missiles from Syria, saying: "The Kornet missiles that were used in the July war were purchased by the Syrians from Russia before we acquired them."
Nasrallah further detailed in his announcement during the television interview yesterday that: "Prior and following the US elections, I was warned of an assassination attempt. More than one side warned us of a possible attempt following the assassination of Qasem Soleimani, and there are indicators that Saudi Arabia was calling for this assassination."
In an escalating statement against the Kingdom of Saudi Arabia, Nasrallah said: "The targeting of Hezbollah leadership is a common goal for Israel, the United States, and Saudi Arabia."
"Riyadh has been pushing for my assassination for a very long time; at the very least since the beginning of their offensive operation against Yemen." He continued: "Saudi Crown Prince Mohammed bin Salman raised the matter on his first visit to the United States following Trump's election."
Nasrallah confirmed, following that visit, that several outfits, western and eastern, sent warnings to him indicating that the Americans said that they will entrust the matter to Tel Aviv. Meanwhile, the Saudis asserted that they are prepared to finance the war should the efforts result in one. Similarly, he considered the assassination of the Commander of the Quds Force in the IRG, Qasem Soleimani, was a three-sided act. Nasrallah deemed that in recent years Saudi Arabia has not acted upon reason but upon hatred.
Nasrallah continued: "There is no accurate information whether the US President Donald Trump or the Israeli Army are preparing for an attack, but there's ongoing analysis. Currently, everyone is anticipating Trump's moves in the upcoming days", stressing that: "When you have massive media noise being generated by the enemy, it means that they are not likely to make a move. It is only psychological warfare. However, that does not mean we mustn't be vigilant."
On the visit of the Chairman of the Joint Chiefs of Staff in the US Armey, Mark Milley, to Israel, Nasrallah said that "its linked to the new administration and its approach to the Israeli-Palestinian conflict"; stressing that Milley came "at the behest of the Biden administration to dispel Israeli concerns."
On Soleimani, Nasrallah lamented saying: "There are some in my life whom I considered brothers. Soleimani was one of them".