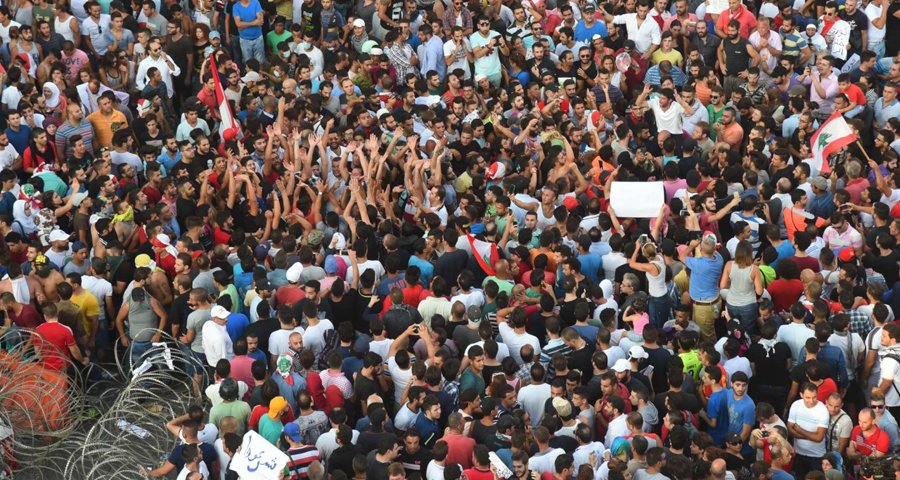 When the Ministry of Finance was entrusted to Minister Ali Hassan Khalil (NabihBerri's right hand man), Former minister and dissident of AMAL movement Mohamad Abdulhamid Baydoun said: "Oh my! The Ministry of Finance now belongs to Berri! Expect the collapse soon." When the leader of the Lebanese Forces, Samir Geagea, was asked about his take on Gebran Bassil's bill for reclaiming stolen sovereign funds on Marcel Ghanim's popular TV show "Sar el-Waqt", He responded sarcastically: "What bill?? And what reclamation? The red diesel?Or the contracts for electricity-generating ships?"
Read more: Diab Cabinet to emerge soon… Where Does the Revolution Stand?
It is also known that a diesel fuel scandal took place during the reign of Minister Gibran Bassil when he was Minister of Energy. During that time, large quantities of subsidized diesel were taken away on the eve of the removal of those subsidies. Following that, Gebran Bassil introduced the now infamous decision to rent electricity-generating ships that would cost the state treasury billions of dollars across a span of a decade.
On the other hand, Minister of Communications and member of the Free Patriotic Movement, Nicola Al-Sahnawi,committed an egregious act back in 2014 when he transferred the operating costs of the two telecommunication companies that control the entire sector, back to the government. This opened the door wide to hiring malpractices at the expense of the people which caused an increased and persistent deficit in state revenues from this sector that is crucial for financing other branches of the government. In addition to that, there is a long list of scandals that continued through the reign of the successive minister.
As for the corruption within other governmental entities (Council of Construction and Development, Council of the South, the National Fund for the Displaced, High Relief Committee fund)and municipalities, the stench of corruption wreaked and it blinded everyone and caused massive devastation to the economy.
This is just the tip of the iceberg of the administration's policies; the policies that have led to the current financial and economic collapse and gave rise to the October 17th, 2019 uprising.
Clashes are ongoing between the pillars of the corrupt regime and blame is thrown at a dispensable government employee, despite having the rank of Governor of Bank Du Liban. The administration is busy clashing at the expense of citizens who are drowning in the midst of a financial and economic crisis. This infighting comes instead of maintaining efforts to form a new cabinet of specialized and independent individuals, which is severely needed to end the ongoing prolonged crisis that began on the 17th of last October.