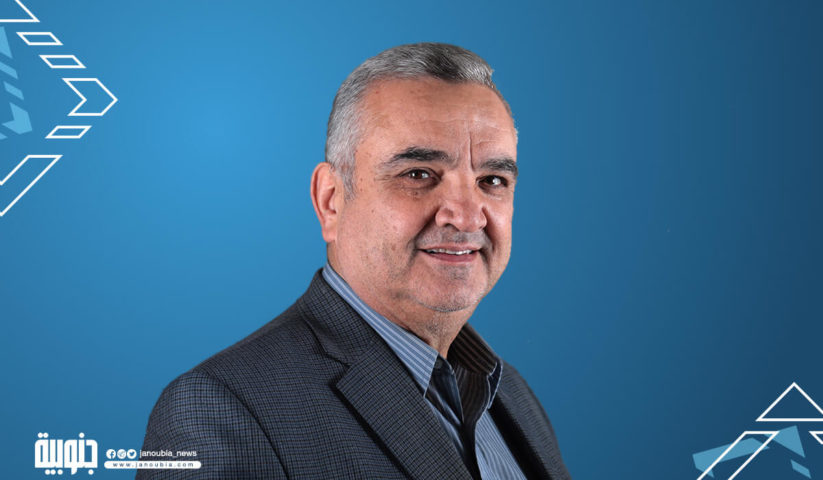 Hezbollah frequently forget, often intentionally, that they are the premier sponsor of the existing ruling structure. At the same time, they admit no responsibility and accept no accountability.

Hezbollah excel at causing crises. This skill is only outdone by their ability to avoid the responsibility and consequences of these crises while simultaneously maintaining the appearance of a savior a safeguard of last resort.
One of the axioms of politics is that the people in charge of governance are held accountable for the failures and crises that occur during their terms. Accordingly, they must be questioned, held accountable, and punished if necessary. At the very least, there must be an explicit declaration of failure, and a concession that the current system of governance that holds the reins of power is a disastrous one that must be handed over or dismantled. A new system that has more efficient and credible elements must be designed and put in place.
Hezbollah frequently forget, often intentionally, that they are the premier sponsor of the existing ruling structure. This is after they, alongside their allies, fought the electoral battle and secured themselves a comfortable parliamentary majority. They had succeeded following the imposition of Michel Aoun as the President of the Republic against every political custom and rational interpretation of the constitution. They even became the godfather for both subsequent cabinet formations. This position was one that Hezbollah never hesitated in defending, as they raised threats violence and even extermination against those who called for its change. This was evident in their fierce defense of the treacherous regime, that was waged against the popular movement for change that began in October of 2019. Hezbollah's message to the people was this: "We understand your concerns, but the current government structure is a red line and the most you are allowed is protests with no expectations of fundamental change".
The party wants to maintain its upper hand and reserve its right for the final say in each government arrangement or political decision. At the same time, they seek to disavow the catastrophic consequences of the current situation while dealing with them as sudden events that occurred without warning and based on unknown factors. They do not attribute any causal relationship between these events and the political and security situation in Lebanon nor their arms that have become a massive cause of concern and embarrassment—which is an elephant in the room between Lebanon and its relationships with countries across the world. And finally, they do not admit any impact they had in regional tension caused by their interferences.
Hezbollah is currently attempting to portray the current crises in Lebanon as a result of administrative mismanagement and a failure to address the problems by the ministries responsible or that are involved. This is to say that these crises were only a matter of incompetence or individual negligence; not a result of a political gridlock they have held up and defended for years.
We have yet not heard a single serious and transparent suggestion for an approach to solve the current crisis by Hezbollah. Rather, their discussion of it has remained strictly within the same narrative of blame and petty political accusations. Their proposals and suggestions have been mostly characterized by improvisation, populist approaches, and empty slogans. The examples ranged from their campaign for "Agricultural Jihad", produce trade with Iraq, and a call for opening trade channels with the east. The party also did not hesitate in investing politically and ideologically during this crisis, by strengthening Iranian presence in the country and highlight Iran's generosity and kindness by making all sorts of promises of subsidized food and fuel imports that would further Lebanon's regional and global isolation and hasten its collapse.
In the current crisis, Hezbollah has mastered the practice of social bribery. They do that through either issuing ration cards to their support base, distributing in-kind aid, or announcing fuel imports from Iran without governmental approval and despite US sanctions. These are merely performances that do not solve any problems, but only delay the impact of the cascading crises on Hezbollah's environment. They completely miss the origin of the problem—if that it was the intention in the first place—which is the ruling structure that ensures Hezbollah's domination. This performance paints a picture of Hezbollah as being the savior and the last line of defense for all Shiites in the region. It is a performance that worsens the current situation because it offers half solutions in return for total governmental control, incomplete actions instead of following the constitution, support of lawlessness and its encouragement, and the total lack of sovereignty and government control.
Hezbollah also excels in breaking wills and they take it to the highest level. They specialize in control, leveraging their achievements and icons, protecting their political gains as if they were religious tenants. They excel in achieving internal victories and maintaining dominance over others; even if at the price of lower living standards, lower moral standards, and a complete downfall and collapse of the institutions.
This is the mentality of separating accountability from power and influence, governance from responsibility and its pitfalls and failures. It is the mentality that considers the state as a means, not an end!