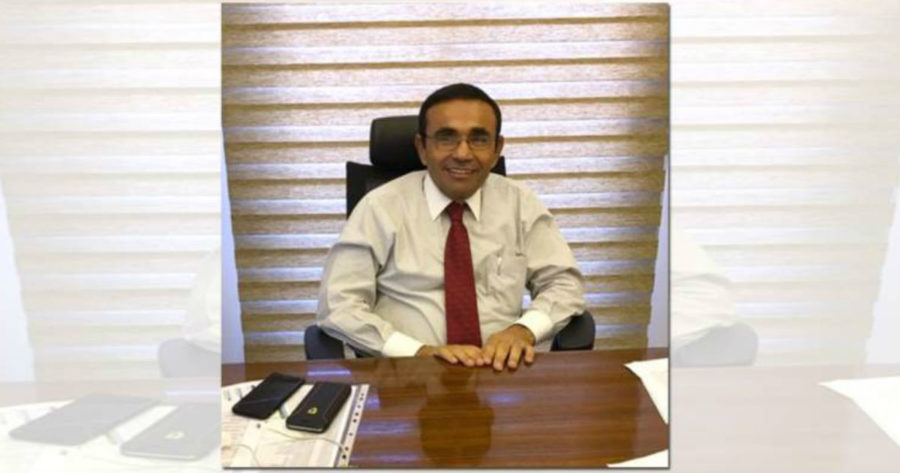 It was a long, difficult, and unusual journey full of secrets that the Lebanese businessman embarked on. This darkness riddled journey ended when the businessman reached the spotlight as a renowned "International Terrorist".
Kassim Tajideen was a Lebanese citizen who left his country, as a teenager, in the midst of a bloody civil war towards the greener business pastures of Africa. Alongside his brothers, he built a financial empire that stretched from Angola to the British Virgin Islands. During the dawn of the third millennium, suspicions began to circulate around him, until his name, at the end of the first decade, was listed on the United States list of Terrorism.
Read more: US-Iranian Deal Sees the Release of Kassim Tajeddine… How Was Abbas Ibrahim Involved?
Long before the establishment of Hezbollah or the Islamic Resistance in Lebanon, Kassim Tajideen was born into a modest family in the town of Hanawai, near the southern city of Tyr.
Tajideen left the school at the age of 11. He arrived to Sierra Leone in 1976 around the beginning of the Lebanese civil war at the age of 21; following the footsteps of his Lebanese ancestors who fled the country escaping poverty in the beginning of that century.
"I started in Sierra Leone where my uncle was living," Tajideen says in an interview with Gareth Smith for the British newspaper "The Guardian" from a small Beiruti café back in. "The family has been there along with other Lebanese for a long time, some of them dating back to the nineteenth century. "
"They had a store there, and I helped around. In the beginning I had to learn. My family helped me, and when I was experienced enough at 23, I opened up my own store in Kenema, a city in the south.
After a few years, he moved from southern Sierra Leone to the capital, Freetown. He opened up a food store next to his brother's Hassan Tajideen, who later died in the 2010 Ethiopian plane crash. Later, his brother Hussein Tajideen came along and they opened more stores. In 1986, Kassim Tajideen moved to Côte d'Ivoire and three years later to Belgium as conflicts in Sierra Leone escalated and it turned into a civil war in 1991.
On the need to move to Europe, Tajideen says, "Communications were a challenge, financial transactions and transfers were difficult. I saw that we needed an office in Europe. Having a company in Europe is a privilege. Communications from Africa were difficult, even the fax was hardly available. "
"It was easier in Europe to have access to credit, and having an office in Europe helped us expand in Africa" he added. At this time, Tajideen was expanding his business in Angola by opening a commercial company that branched into several companies. These companies had a relationship with the Gambian Tajco Group owned by the Tajideen family, along with the Kairaba shopping centers.
Tajideen points out in the aforementioned interview that he is not interested in politics, and that he has never voted in the Lebanese parliamentary elections before. 'Al-Akhbar', which is a newspaper close to Hezbollah, reported that the Tajideen family does not belong to any political party (despite reports confirming that one of Tajideen's siblings (Ali) is a military official in Hezbollah). Al-Akhbar also explains that the Tajideen family started from the bottom and built their way up on their own. They worked in various commercial sectors and developed their businesses until they became that backbone of the Angolan economy with their investments in contracting, infrastructure, food, agriculture, and the communication sector. Their presence in these sectors reached such heights that even had partnerships with the Angolan President in several institutions.
­This has been part 1 of the full story of Kassim Tajideen.