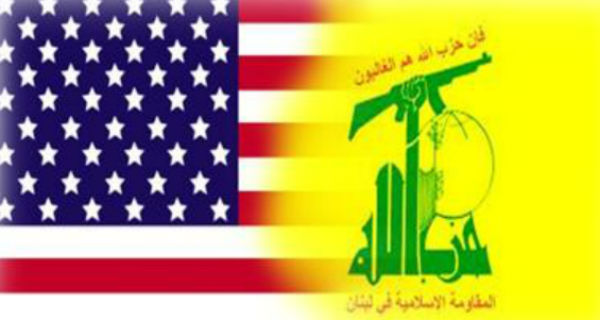 Hezbollah officials hit back Sunday over the "stupid" remarks made last week by the U.S. ambassador to Lebanon, with an MP likening them to the Israeli leader's controversial address to Congress
David Hale's attack on Hezbollah in a statement Friday also violated international standards and diplomatic protocol, party MP Nawwaf Musawi said during a ceremony in south Lebanon Sunday.
"The U.S. ambassador took advantage of an official platform to breach international standards of conduct and diplomatic norms by waging a campaign against the Lebanese resistance."
Musawi likened Hale's remarks to a speech delivered by Israeli Prime Minister Benjamin Netanyahu before Congress last week, saying the envoy aimed to create divisions among the Lebanese.
Netanyahu last week told American lawmakers that the Obama administration was wrong to be negotiating with Iran over its nuclear program, describing the Islamic republic as a terror state that threatened world peace through its "proxies" around the world, including its "lackeys in Lebanon."
"It has become necessary for this ambassador, who behaves as though he operates in a non-sovereign state, to abide by diplomatic norms and protocol," Musawi said.
In a statement Friday, Hale accused Hezbollah of harming Lebanon's stability by sending forces to fight in Syria and violating a policy of dissociation.
"The harm to Lebanese stability caused by Hezbollah's violation of the policy of dissociation continues," Hale said. "Hezbollah's readiness to violate international norms and U.N. Security Council resolutions was made self-evident in January."
He was referring to a Hezbollah attack on an Israeli military convoy in the Israeli-occupied Shebaa Farms on Jan. 28 that killed two soldiers. The attack was in retaliation to an Israeli airstrike on a Hezbollah convoy in the Syrian town of Qunaitra in the Golan Heights on Jan. 18 that killed six party members and an Iranian commander.
"Hezbollah continues to make life and death decisions for all of Lebanon, yet consults no one, is accountable to no Lebanese, and answers to foreign powers," Hale said, referring to Iran, Hezbollah's benefactor.
Hezbollah's executive council head Sayyed Hashem Safieddine responded to Hale by saying, "the American ambassador is the last person with the right to [criticize] since America created terrorism and takfiris, supplied them with weapons and facilitated their work."
Lebanon's security is protected by the Army and the people, and not by the "ambassador's stupid remarks."
Musawi responded by saying that Hezbollah had the right to make "life decisions" since the United States and Israel are imposing the "decision of death" on Lebanon and the region.
The MP also dismissed accusations pertaining to Hezbollah's alleged violation of international norms by citing Israeli violations of Lebanese sovereignty, such as the daily violations of Lebanon's airspace and numerous breaches following the 2006 war.
In response to criticism of Hezbollah's Shebaa Farms attack, the MP said that it was the right of the resistance to defy occupation.
"We will not accept under any circumstances any attempt by the ambassador's state to impose the Israeli occupation of the Shebaa Farms and the Kfar Shuba hills on us," Musawi said.
"The resistance will continue to bear its responsibility and national duty by working to liberate occupied land."